Data sheet

Regarding all of our services, and including most of our ambulatory shows, we rely on this standard technical form, which may be supplemented where appropriate by a show-specific data sheet (establishment, installation light / sound…). Below the minimum to accommodate us.
Access and parking for vehicle (traffic h:1, 95 m, l: 5,20 m, w:1,95)
We eat everything, but preferably hot. Some of us have specific plans. As we eat at every meal, we also charge meals taken during the trip. These details are specified in the contracts. We use the expenses database indicated by the URSSAF, either €18,70 for the year 2016
Passing a part of our life on the road, we like to have have a single room. We will however be a maximum of two per room. Practicing this profession especially for the quality of the encounters, we enjoy a welcome homestay rather than a night at the hotel.
About 20 m2, dress room lock for the preparation of our artists (make-up, in costume), and storage of personal affairs. They are located near the vehicle access and the place of performance. Refreshments and snacks are available. Water and toilets will be available nearby. If necessary, secure storage walk-in may be necessary for some of our trucks scored.
We hope that the staff of the organization is now, both for the reception of our team, and during the performance, to ensure the normal process, including during the wanderings. Instead of representation, if it has not been spotted upstream, will present all the qualities necessary to the success of the show, both from the point of view of security, with the context (relative sound calm, cleanliness…). As part of the performances outdoor in inclement weather, the Organizer will be planned, as much as possible, a place of retreat to give representation to cover.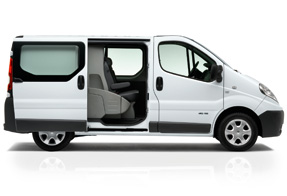 For a detailed technical description, please contact us.